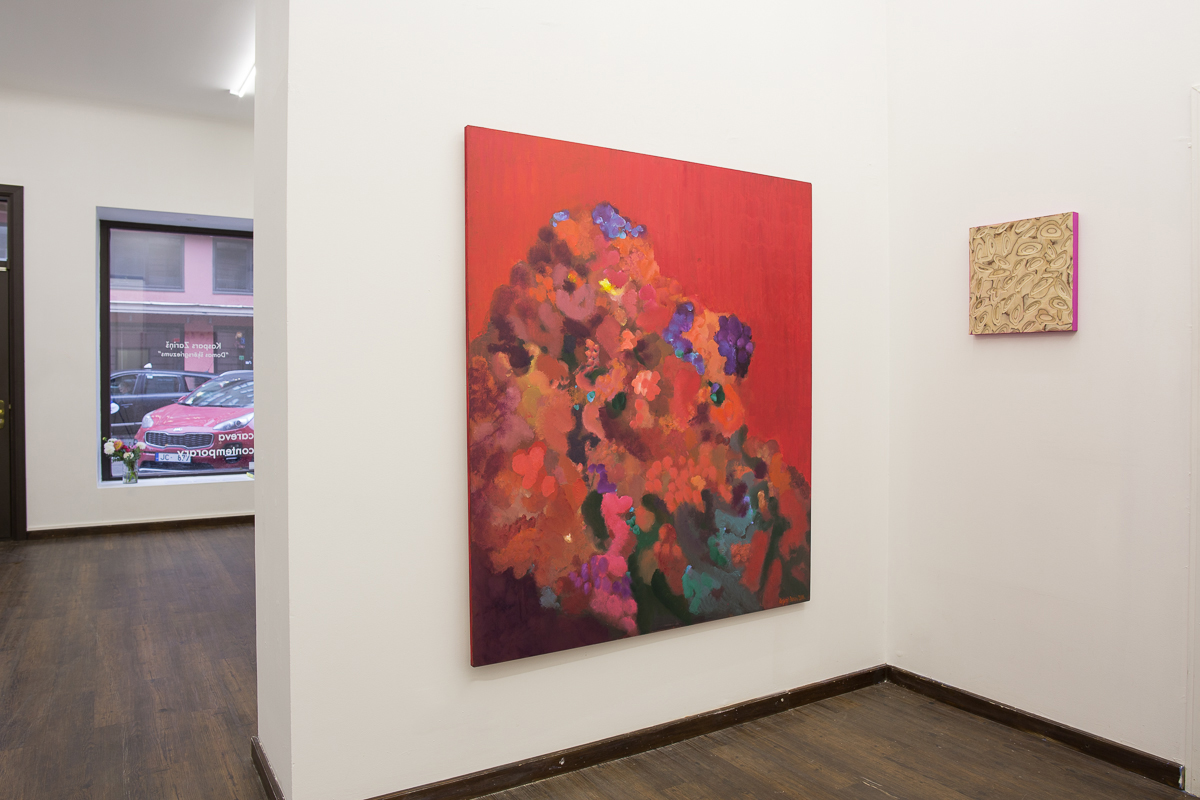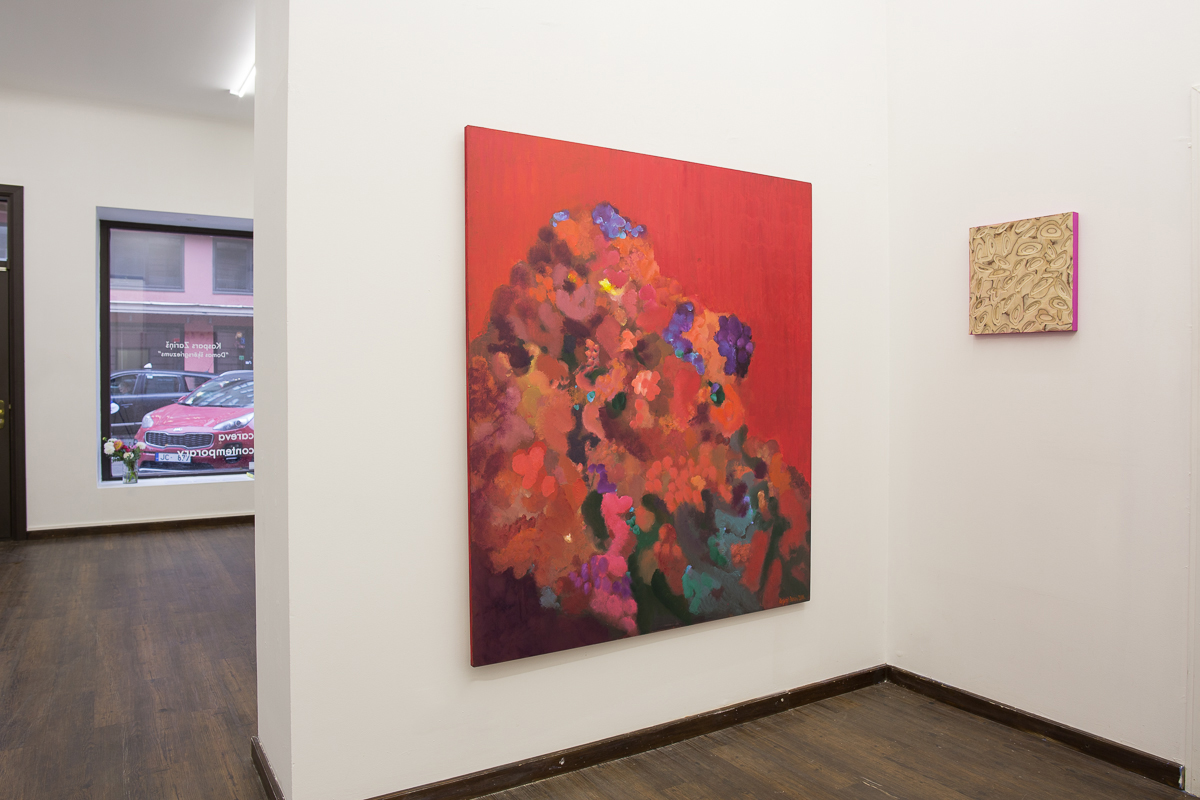 careva contemporary is delighted to present "Domas šķērsgriezums"("Section of a thought"), exhibition by Latvian artist Kaspars Zariņš. This exhibition is an overview of his ouvre since 2014, when K.Zariņš has ventured out of his previous, figurative period, the "Pedants" series and is experimenting with abstraction.
The exhibition "Domas šķērsgriezums" gives a unique opportunity to see two distinctive series of K.Zariņš's abstractions and to observe his creative thought process cut in section. For instance "Bez norādēm" ("Without indications", 2014) shows the courage with which Zariņš threw himself into painting whirlpools of light and colour.
"Dzīvais ūdens"("Vivacious water", 2017) and "Atstarotā gaisma" ("Reflecting light", 2017) are two artworks created specifically for this exhibition. While exploring the links between art and nature, the essence of wood as a material is revealed. By exposing the natural layers of wood, Zariņš gives an opportunity for the material itself to tell its story. More artworks of this series can be viewed at Kaspars Zariņš and Vija Zariņa solo show in exhibition hall Arsenāls till 29th of October.